WV Motor Vehicle Accident Lawyer
Accepting Cases in Morgantown, Wheeling, Martinsburg & Nearby West Virginia
Whether you were hit by a car as a pedestrian, involved in a collision with another automobile, or hurt in a single-vehicle accident due to a car malfunction in WV with your own vehicle, a crash can change your life forever. The consequences of your injuries can affect you financially and in terms of quality of life. Your loved ones suffer for it too. You deserve a compassionate, experienced WV Motor Vehicle Accident lawyer.
Full and fair compensation for your injuries, current and future losses can correct the financial harm and give you access to medical care and other services that can help you get your life back. 
Unfortunately, insurance companies will not hand over the money they owe you without a fight, and they have teams of attorneys dedicated to standing between accident victims like you and the money you deserve.
You need a tenacious WV car accident attorney on your side. I am attorney Jeff Mehalic and I will fight aggressively to ensure you receive full compensation. If you ro someone you love was injured in a West Virginia motor vehicle accident, call Mehalic Law PLLC at 604-346-3462 today and schedule a free consultation. We welcome clients from Morgantown, Wheeling, Martinsburg and nearby areas in West Virginia.
Request a Free Consultation
WV Motor Vehicle Accident Lawyer
Mehalic Law PLLC handles a wide range of WV motor vehicle accidents, including: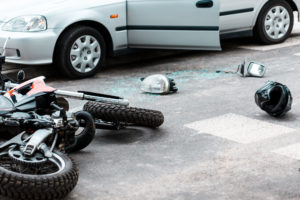 Protecting Your Motor Vehicle Accident Claim
The steps you take or fail to take, after an accident can make or break your case, no matter how much you deserve compensation. You can protect your legal rights and the value of your claim by doing the following:
Get medical attention immediately after the crash, even if you do not feel like you were injured. It is important to document any injuries right away, even though you may not feel the pain or notice the symptoms until much later, after you halve calmed down and the adrenaline has worn off. If you wait, the insurance company may try to claim that your injuries were caused by something else.
Talk to an experienced West Virginia car accident lawyer right away. As time passes, evidence gets lost or destroyed, witnesses are harder to locate and their memories fade. Your attorney will want to start the investigation right away.
Keep time limits in mind. Another reason to talk to an attorney right away is that time limits will apply to your case. The statute of limitations is your time limit for filing your lawsuit. But you may have other deadlines that come up much sooner. For instance, if you must sue a government entity, you have a very short amount of time to take legal action.
Do not sign anything or accept any offers from the insurance companies without talking to a WV car accident attorney first. If you accept, you will not have the right to go back later and ask for more when you discover that the insurance company did not give you nearly enough to pay for your injuries.
Keep off social media. The insurance company will be looking for anything to use against you. This means not only twisting anything you might say about the accident, but also using posts about your daily life or activities to try to show that you are not as seriously injured as you say you are.
Driver Negligence in West Virginia
Driver negligence is at the heart of most motor vehicle accident cases. Examples of the types of negligence that can cause or contribute to a crash include:
Distracted driving
Intoxication with alcohol or drugs, including prescription or over-the-counter drugs
Drowsy driving
Failure to yield right of way
Speeding over limit
Excessive speed for the conditions, even if under the speed limit
Failure to signal
Running a red light or stop sign
Following too closely
Failure to maintain lane
Unsafe lane change
Driving on the wrong side of the road
Improperly secured cargo
Aggressive driving
Distracted driving contributes to far too many crashes and it is completely preventable. Texting and device use may be common driving behavior, but that does not relieve drivers of their responsibility, when they cause an accident. Old, no-tech distractions are also still a real threat on our roadways. Common distractions that lead to WV motor vehicle accidents include:
Texting, using social media, watching videos, and other device use
Talking on the phone
GPS use
Adjusting vehicle settings, such as a seat position or climate control
Adjusting the stereo
Eating and drinking
Personal grooming
Tending to children
Talking to or roughhousing with passengers
Rubbernecking
Daydreaming
Reading
Proving distracted driving takes skill and experience, but just as today's technology makes distracted driving more prevalent, it also provides us with more sources of evidence. Examples of the types of evidence that may be used to prove distracted driving include:
Phone records
Footage from traffic cameras, web cams, surveillance cameras, and other cameras in the area
Photos and video taken by witnesses, passengers or event the distracted driver often posted to social media
Witness statements
Defective vehicles are behind many senseless tragedies. You have probably heard about a few high-profile recalls on the news, but they represent only a small portion of defects that cost lives every day. More common are the defects that never make the news and do not prompt recalls. The defect that caused or contributed to your injuries does not need to be in the news to be the subject of a recall in order for you to recover compensation through a product liability lawsuit.
Some defects cause accidents, while others cause injuries to be worse in accidents that have another cause. A few, such as airbags that deploy when they should not, can do both. Examples of a WV car malfunction that can cause accidents or injuries include:
Faulty suspension
Defective steering systems
Defective tires
Faulty brakes
Faulty ignition switch
Defects leading to unintended acceleration
Electrical system defects
Faulty sensors
Defective design leading to rollover
Defective electronic stability control (ESC)
Fuel system defects
Collapsing seat backs
Defective seat belt
Defective air bags
Poor roof crush resistance
Defective window glazing
Defective door latch
It is worth mentioning that there are also defects that can cause injury or death to people who are not in the vehicle and without the vehicle being in use. A truck or car malfunction in WV can involve cars parked inside garages, injuring or killing people in the home. It might include electrical system defects that cause fires and keyless ignition defects leading to carbon monoxide poisoning.
If a defective vehicle has caused your accident or contributed to the seriousness of your injuries, we will seek compensation from one or more of the following:
Auto manufacturer
New or used dealership Parts manufacturer or seller
Rental company
Repair shop
Another along the supply chain, such as a car hauler
ATV Accidents in West Virginia
Even though the majority of ATV accidents happen off-road, you can still recover compensation of your injuries in many cases. All terrain vehicle (ATV) accidents in West Virginia sometimes involve driver negligence, but more often are caused by defective ATVs. Defects are not limited to those which cause a malfunction. ATVs are often marketed for use by children who are too young to use them safely or for use in ways they cannot safely perform. Many lack the proper warnings of specific dangers that users can avoid. 
Accident cases involving commercial trucks are much more complex. State and federal trucking regulations can apply. The trucking company is typically held liable, even in cases where truck driver negligence caused the accident. Trucking companies have many legal duties, including proper hiring and monitoring practices and proper maintenance of their vehicles.
Like trucks, buses are also subject to state and federal regulations, and there may be another layer of complexity. Depending on the type of bus, you may be suing a government entity, such as a municipality or school district. This affects the time limits involved and the rules and procedures for pursuing your case. You need the help of an experienced bus accident attorney to determine who can be held liable and ensure that all of the details of your case are handled properly and in a timely fashion so that your case is not lost on a technicality.
Bus accidents also frequently involve pedestrian injuries. It is far more common for passengers to be injured while boarding or exiting buses than to be injured in a collision between a bus and another vehicle. And, when injuries involve people boarding or exiting buses, they often involve dangerous bus stop design, which may lead to a defective roadway lawsuit.
Contact Our Experienced WV Motor Vehicle Accident Attorney Before It Is Too Late
Please, don't go it alone after a motor vehicle accident. The insurance companies will use every trick in the book to stand between you and your money. If you are not represented by an attorney, the insurance adjusters and their attorneys are even more likely to take advantage of you.
When you choose Mehalic law PLLC to represent you in your motor vehicle accident claim, your initial consultation is free of charge. If you choose to move forward with your case, I will represent you on a contingency fee basis. That means you do not pay attorneys' fees unless we win money for you.
Call 304-346-3462 or complete the form on this page to schedule your free consultation today. Our firm serves Morgantown, Wheeling, Martinsburg and other areas throughout West Virginia.