Attorney for Bad Faith Insurance
Accepting Cases in Morgantown, Wheeling, Martinsburg & Nearby West Virginia
You purchased insurance and paid your premiums as promised. You have held up your end of the deal. You expect the insurance company to hold up theirs when the time comes to pay your claim, whether it's for health, life, auto, home, disability or another type of insurance. Unfortunately, it doesn't always work that way. Insurance companies are in the business of making money, not protecting their customers. And the way they make money is by paying out as little as possible, often denying or underpaying legitimate claims.
If your insurance company is acting in bad faith, you need the help of an experienced insurance bad faith attorney
Insurance companies have teams of attorneys dedicated to protecting them from honest customers like you who are simply exercising their right to get paid fairly for their claims. Don't give in to their attempts to cheat you out of your money. To beat them and get the money you deserve, the coverage you have been paying for all these years, you need an experienced attorney on your side.
I am West Virginia consumer protection attorney Jeff Mehalic. I have a deep understanding of statutes put in place to protect consumers and I fight aggressively on your behalf. Contact me or call 304-346-3462 to schedule a free consultation.
Request a Free Consultation
If you have an insurance coverage dispute, I can help ensure the insurance company pays the full amount it should pay for your legitimate claim and if the insurance company acted in bad faith, you may receive compensation above and beyond the value of your claim.
Insurance companies act in bad faith to increase their profits. They know that they can get away with it in the majority of cases because they can confuse and intimidate their customers into believing that they do not have a claim or that there is no way to fight them. But you can fight the insurance company and win with the help of an experienced insurance bad faith attorney.
Examples of bad faith include:
Failure to fully investigate your claim
Unreasonable delay in evaluating your claim
Unreasonable delay in paying your claim
Denial of a legitimate claim
Refusal to pay benefit s outlined in your policy
Unreasonably low settlement
Fraud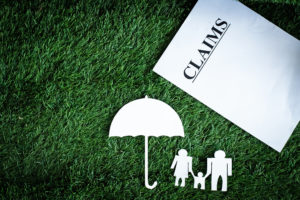 Get Help with Your Insurance Dispute Now
Insurance disputes involve tight deadlines. You have a very short amount of time to take action, and each case is unique. To protect your legal rights, please do not delay. Contact Mehalic Law PLLC or call us at 304-346-3462 today to schedule your free initial consultation. Mehalic Law represent s clients from Morgantown, Wheeling, Martinsburg and other areas throughout West Virginia.